Now that you have decided on the perfect gift, the next step is to wrap it! And much to Mr. Fonty's dismay, leaving something in the plastic bag you bought it in does not count.
That's where my friend Meredith comes in. She is a wrapping fanatic. Weeks before our gift exchange party she was not thinking of the gift, but of the gift wrap. She even wants to open a store devoted to wrapping accessories. Meredith has actually taken the first step towards this goal - her own Etsy shop, El y Ella Paper Designs.
I just ordered oodles of gift tags, and I am so excited to use them. Meredith can pretty much make any custom item for you, and they all arrived perfectly packaged, just like her holiday gifts.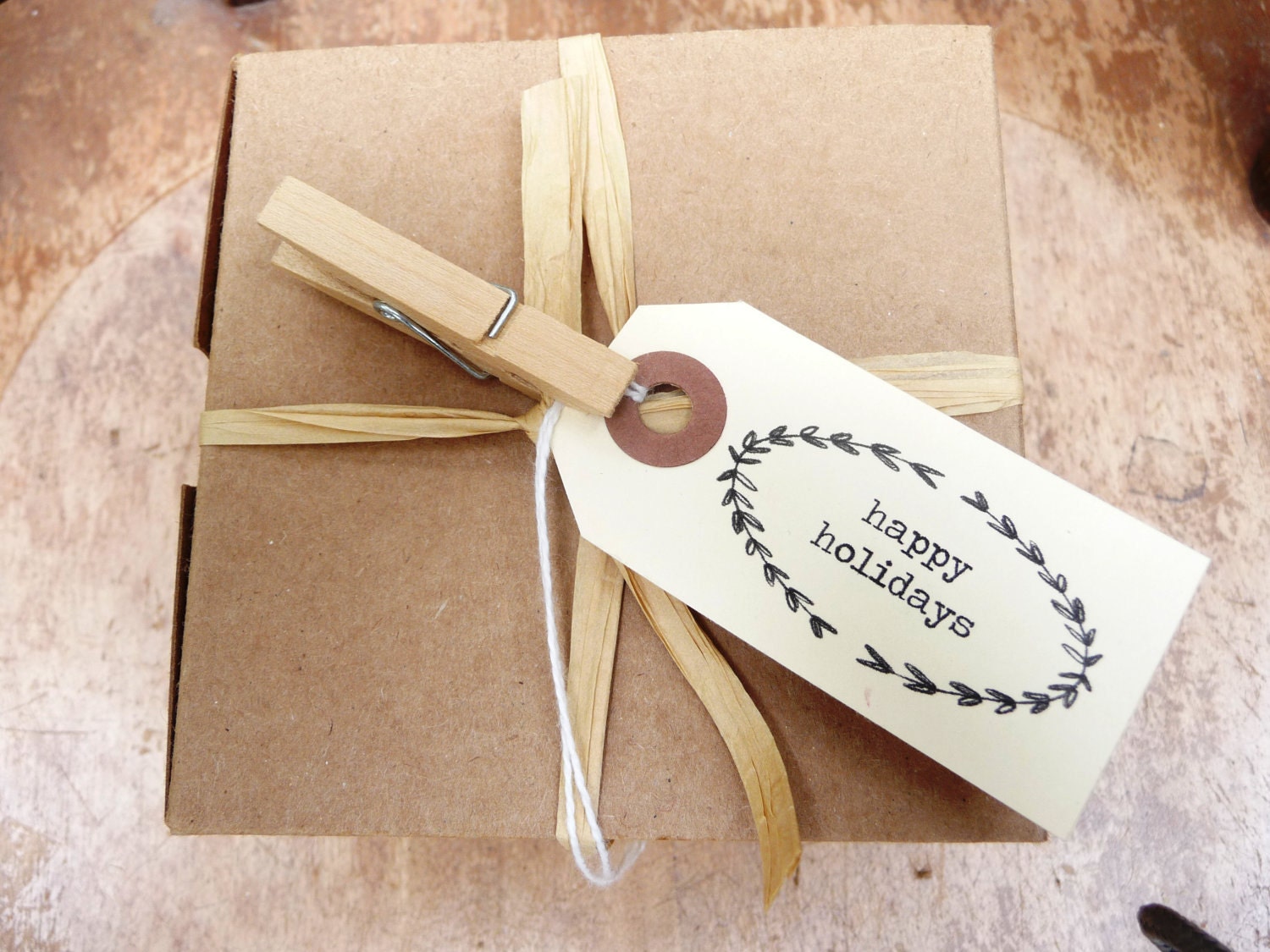 Holiday Gift Tag 10 for $6
For a little extra charge, I had Meredith make these to say "The Fontaines" for year round gifts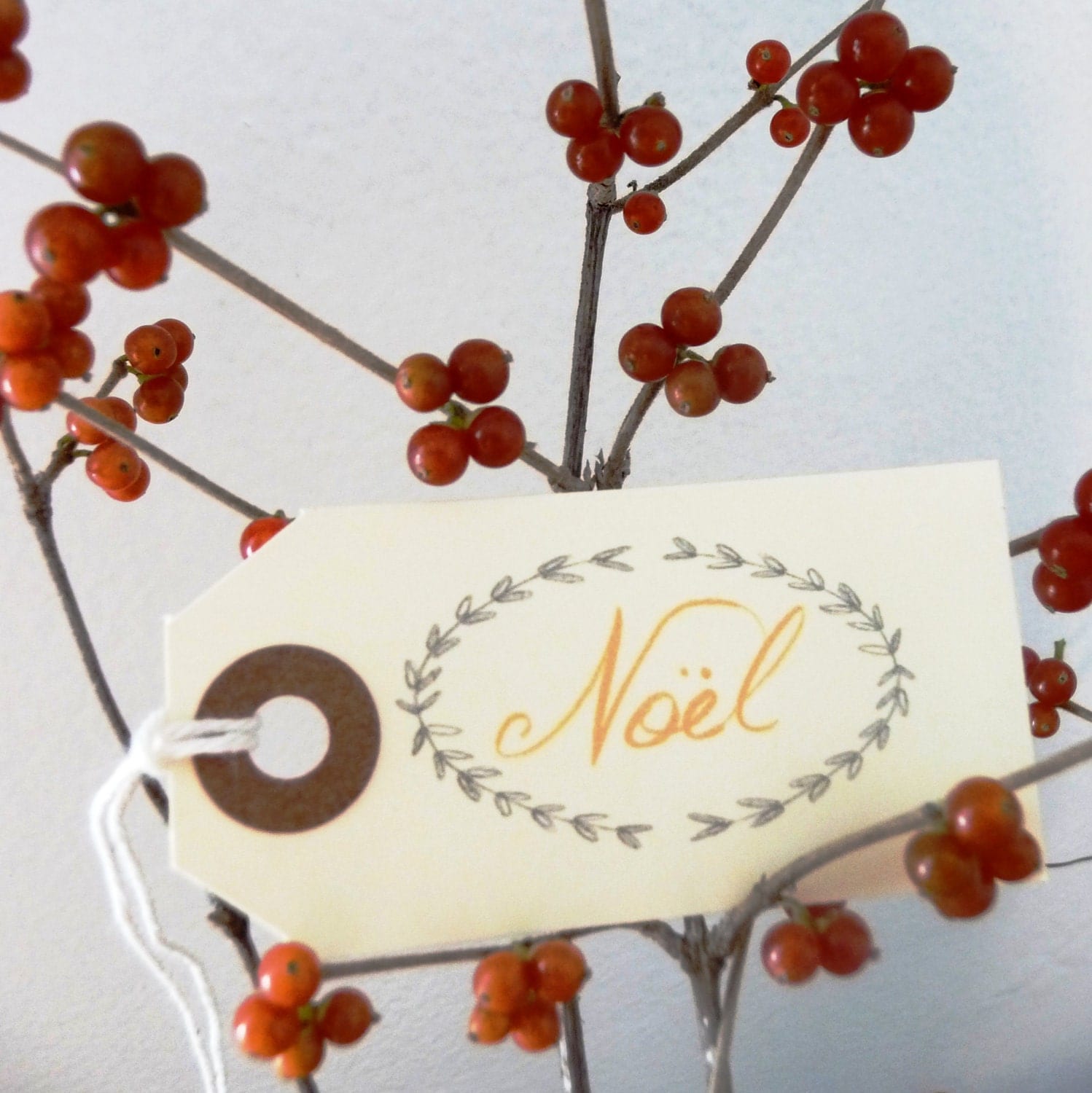 Noel Gift Tag 10 for $8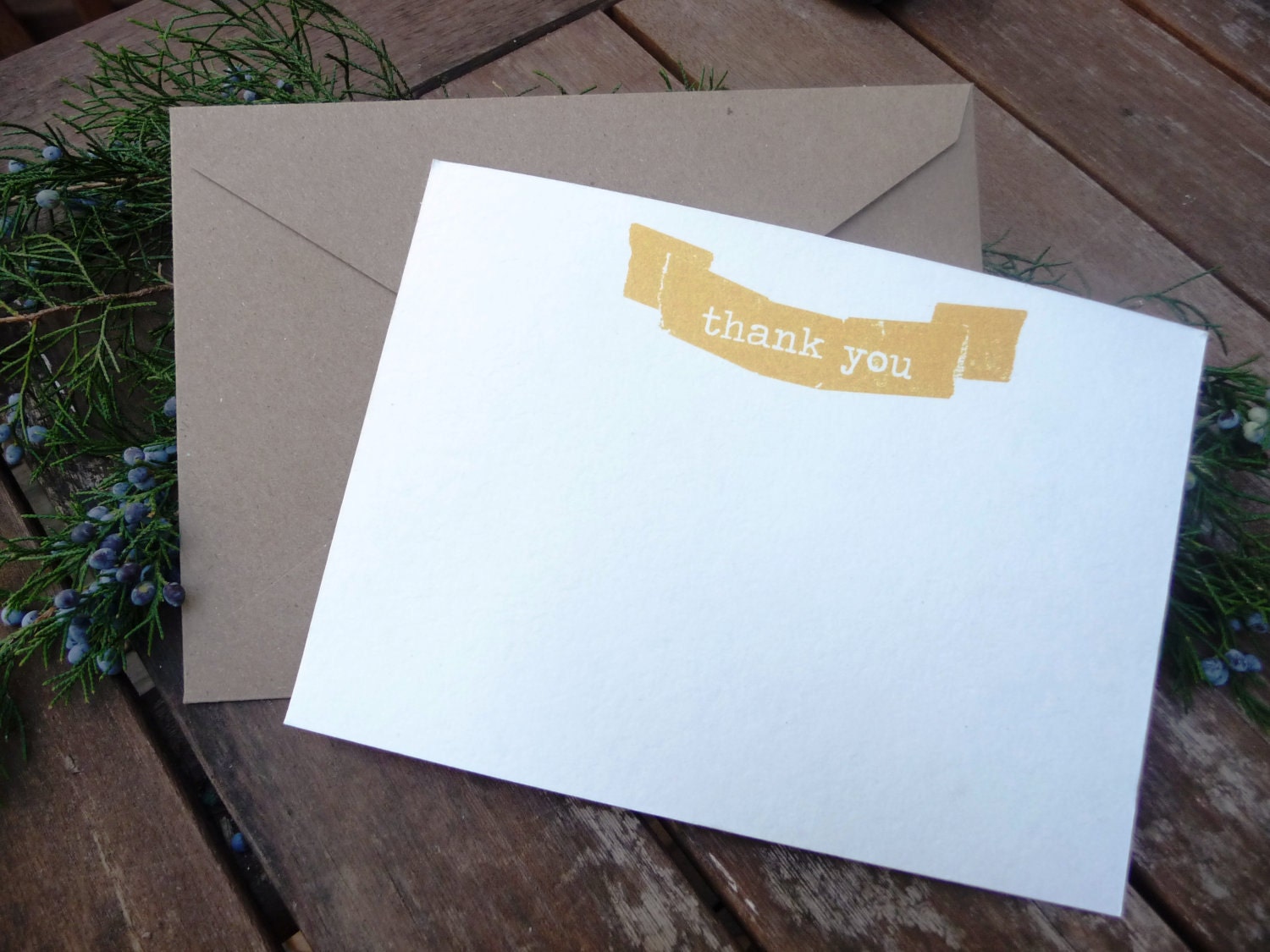 Thank You Cards 12 for $15
Custom Order for us!
Meredith can also make save the dates, personalized stationary, you name it, just send her an Etsy email.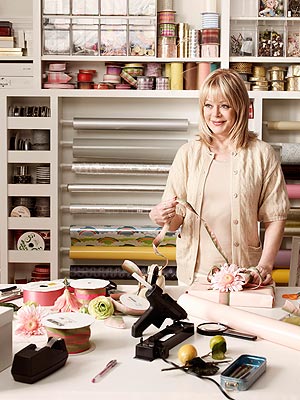 Candy Spelling in one of her 3 wrapping rooms.
A girl who glue guns while she wraps does not mess around.