While the Golden Globes bring the gown heat, it is the after-parties where the gals really have fun with fashion. This year there was a divide greater than the Grand Canyon between the good and the very, very ugly. (Warning: When I was spell checking I realized my commentary was pretty snarky. I promise I am not mean)
I am in in love with Rachel Zoe's dress from her Spring 2012 line. I have had it on my Pinterest page for months. She looks gorgeous, yet comfortable - well except for her frozen forehead.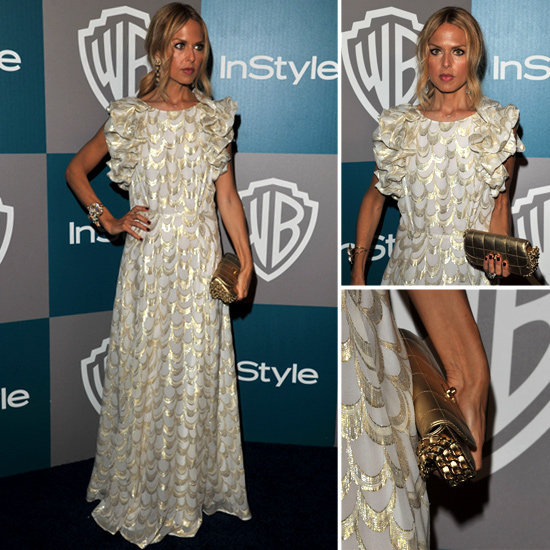 Wow, when did Cameron become so old and skelator looking?
Miranda Kerr is obviously gorgeous, but even she can't pull of a sequined, tea length, floral dress.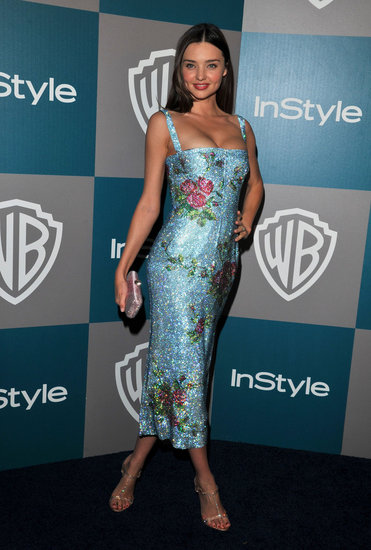 I'll give Giada points for going out on a limb with her pant suit - jumpsuit? - but that is a whole lotta red.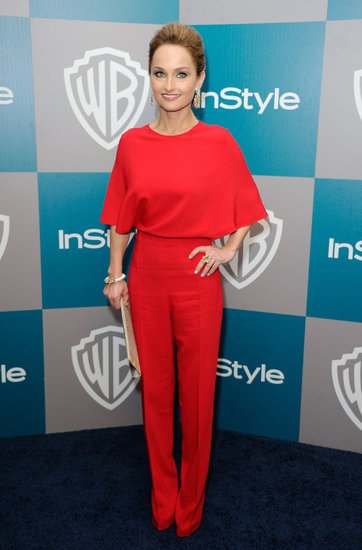 Dear Jennifer Morrison, you could not have picked a more boring dress if you tried! And what is with another tea length dress?! It is the most unflattering hem length ever.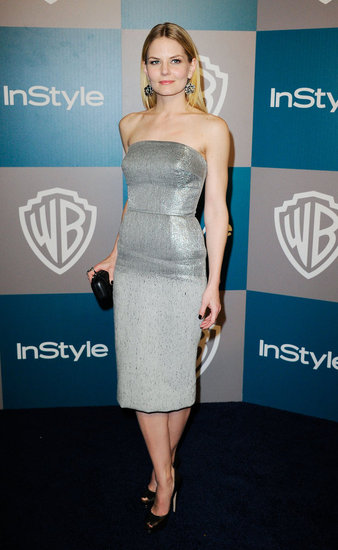 I don't know who Jenna Dewan is, so I am guessing she has something to do with Nick, Disney, or American Idol. I do however love her dress. The color, the cut, the chiffon are all very lovely.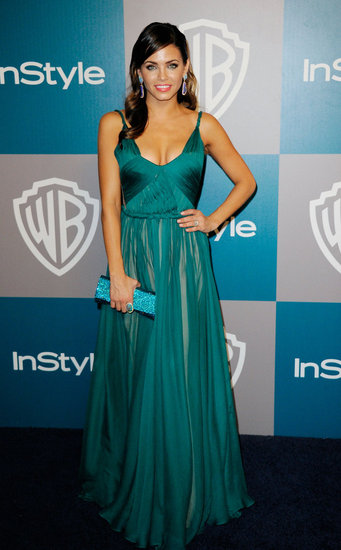 Kate Walsh, are you wearing the dress that you planned to wear on your first anniversary, but then your marriage failed, so it has been sitting in your closet waiting for the perfect event? Either way, the dress is ugly, and you're too old for it.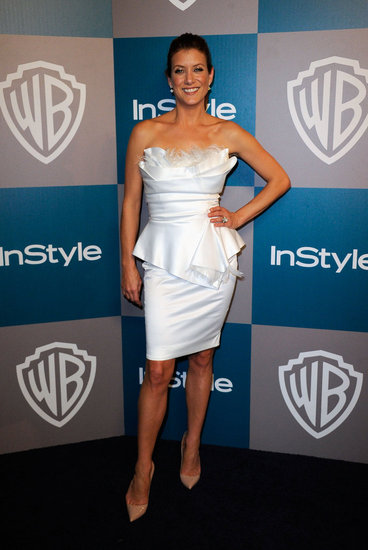 Ahna O'Reilly is another actress I am not familiar with, but I think her hot pink dress is fresh and fun. A little Oscar de la Renta feeling. I would however have chosen a peep-toe.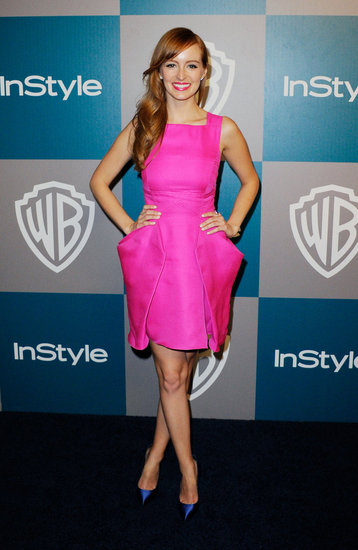 Malin Ackerman looks very boho fresh. Her hair and makeup are so pretty and clean looking. I'm surprised at how much I like this dress.
Emma Roberts, you are all grown up! This gown is gorgeous, I just wish you would eat a few more cheeseburgers. You look hungry, my dear.

Bai Ling was always the go-to gal for the inappropriately crazy revealing outfit, but this year model Erin Wasson takes the award! Does she even have breasts?! In comparison, Bai Ling looks like a nun, but what is up with her face? Is she wearing a mask?
Kim looks well made up and the dress is pretty, but I think she way over dressed for someone who did not attend the actual Globes. At least she isn't in spandex.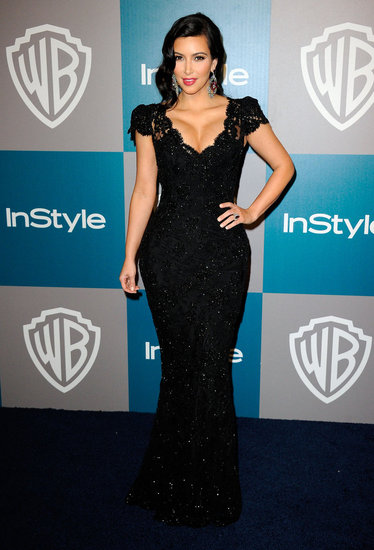 Stand up straight, LC. At least try to make people think you belong at this party. You are missing a major styling moment with this dress - where is the great statement necklace or at least some chandelier earrings?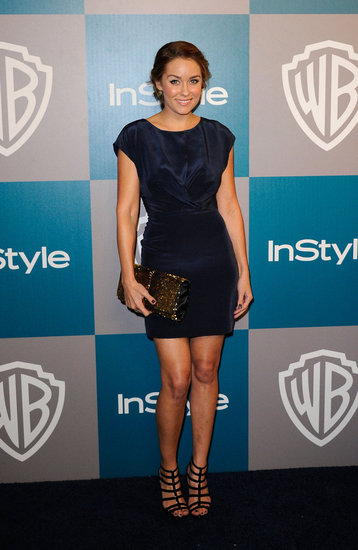 Kaley Cuoco and Kate Walsh must have gotten dressed together. Kaley took it to the next level though with the tiered wedding cake effect. And is it me or does she look WASTED? I'm going to give her the benefit of the doubt, and think that she had been to several parties before this and that is why her up-do half fell out and her makeup is smudged below her glassy eyes.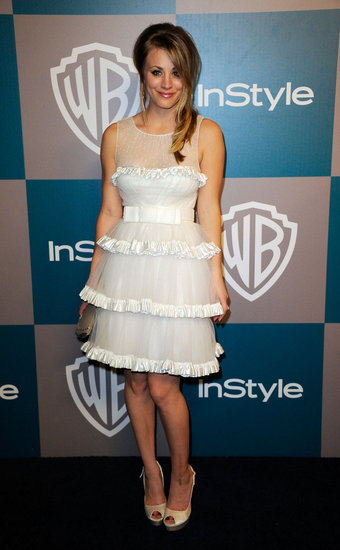 Oh Paris, HAHAH. Who do you think you are? Miss Golden Globe? Darling, you are barely a blip on the public's radar at this point. Wearing a Cache dress and a stern look is not going to trick anyone.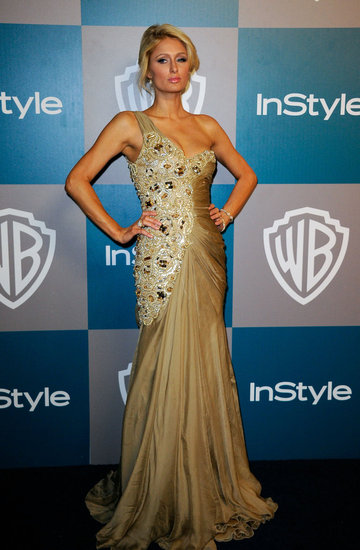 Vera Wang looks like a goth Cousin It. Revision, a very hungry goth Cousin It.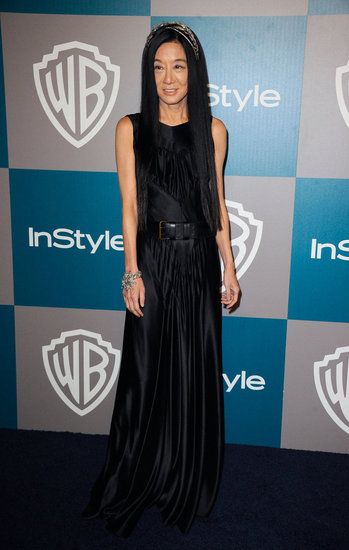 Kelly Kapowski! I really hope you just had a child, and if not, you should be much better at dressing for your body type. A sequin mini dress left from the Palm Springs Special when Jessi's dad got married is not the dress for you.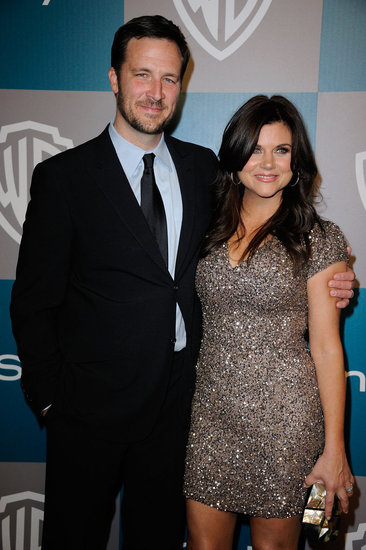 Jenna Elman looks so cute. I love her haircut and her great skin.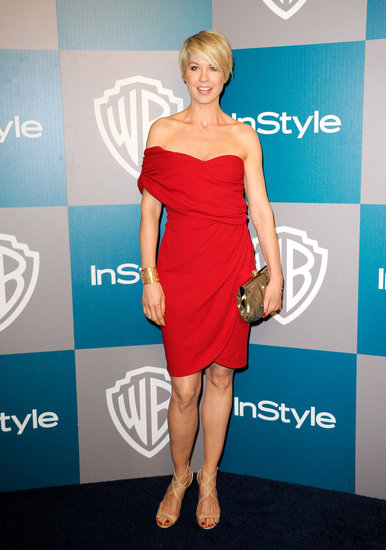 Judy Greer, dressing like this is a great way to maintain your only roll as the "quirky gal-pal" in every romantic comedy. It only only gets worse as you scroll down.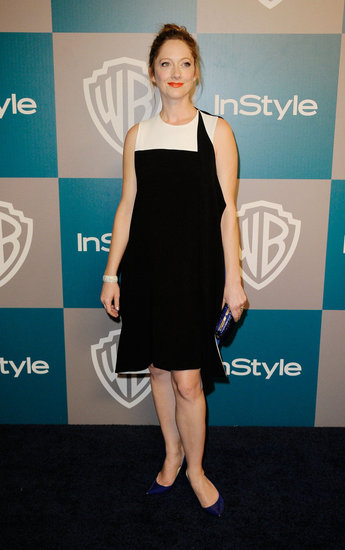 Speaking of getting worse. Didn't think Sarah Michelle Geller could do herself and this dress anymore injustice, but look at what the girl gone and done...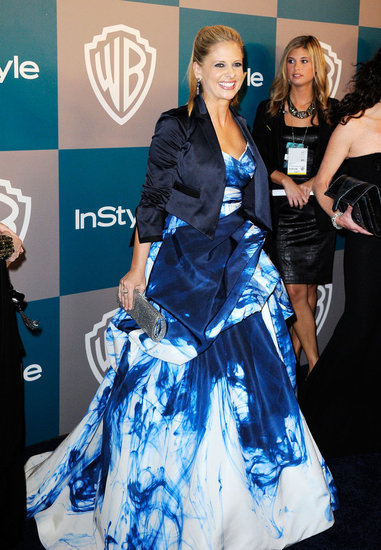 Tammy Taylor, I know you are just a regular, Texas woman and a great guidance counselor. But the coach's wife doesn't have to shop at the Goodwill for a big night out. Your hair looks pretty though. Julie must have helped you.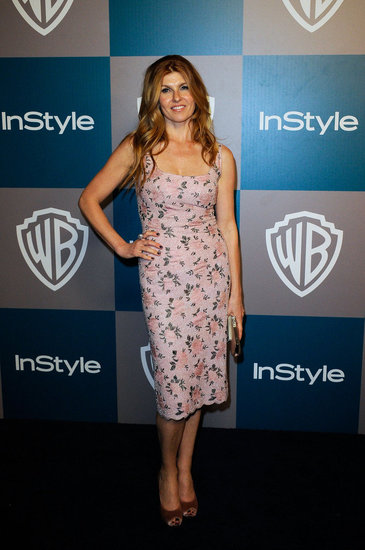 Beth Behrs is in some new comedy I am not watching. And her conehead hair isn't helping me gather any interest.