Norah Jones -- Little Broken Hearts
While I've always greatly admired Norah Jones' talent as a singer and musician, I've never really been a "check out the new Norah Jones album" type of guy. But Little Broken Hearts intrigued me for two reasons: 1. first and foremost, because it was produced and co-written by Danger Mouse, and 2. although it has nothing to do with the music, she looks incredibly hot on the cover. Brian Burton (Mr. Mouse) really helped bring out an edge and an experimental side in Norah. The songs run the gamut and really show off her versatility, and Burton's string arrangements are incredible. Overall, the album is an ace (I'm not a big fan of the single "Happy Pills", though).
Interesting side note / tidbit, Athens-based cellist and composer Heather McIntosh plays on a couple songs, and she also played on a song from our soon-to-be-released new album from The Whigs. Danger Mouse got his start in Athens, where he was a DJ At WUOG while he attended UGA.
Joe Ely, Jimmie Dale Gilmore and Butch Hancock formed as The Flatlanders in Amarillo, TX roughly 40 years ago. They got signed to a major label, and recorded their first album in 1972....however, that album was shelved and didn't come out. The three guys went their own separate ways, each having successful solo careers. Almost 20 years later, in 1991, Rounder Records acquired and put out that release, calling it More A Legend Than A Band. A decade after that, the band officially reformed and started recording together again for New West.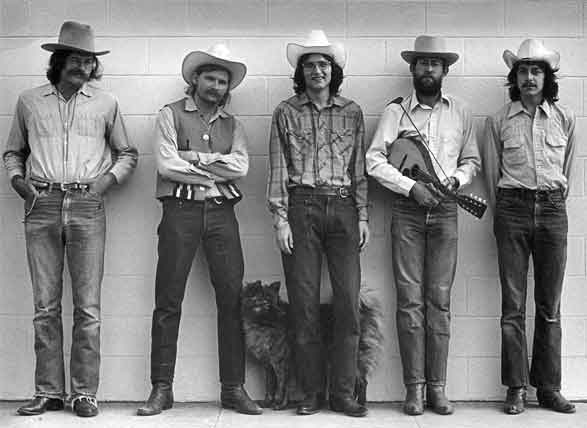 But before any of that ever happened, and before they were even called The Flatlanders (or anything else, for that matter), Joe, Butch and Jimmie Dale drove down to Odessa, TX for one all-night recording session. For over 40 years, the masters tapes of those recordings sat in somebody's closet in Odessa...nobody even knew they existed. They were recently discovered, and to the bands' surprise, they happened to sound fantastic. The result is now available as The Odessa Tapes, and perfectly captures the raw and beautiful beginnings of The Flatlanders. And more than that, this release is sort of an archeological discovery that provides a key piece of Americana music history