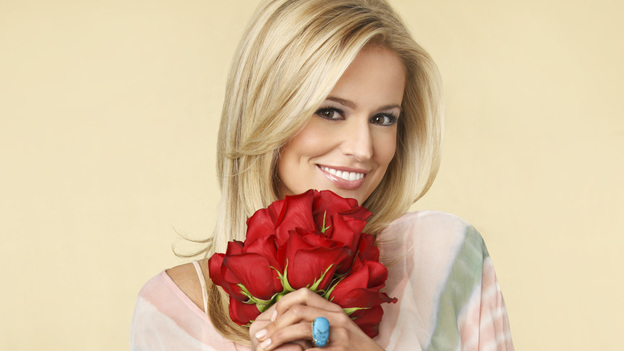 I've been a long time Bachelor watcher. Sad, but true. However, I haven't watched these last few seasons, and was really patting myself on the back about it. But when I saw that the new bachelorette would be America's favorite widow, Emily Maynard, I was hooked again, and decided I should be devoting some recap love to the Bachelorette.
I have heard from a very good Charlotte source that sweet miss Emily is not who she presents herself to be on the show - shocker, I know. Apparently, the "love of her life" baby daddy was not so much the childhood sweetheart she portrays him as, but more of a one night stand who was cheating on his fiance, and happened to get his 19 year old fling pregnant.
It will be so fun to watch Emily use another season of the Bachelor to milk being a widow and so distraught to have lost her "soulmate"
ABC has picked 25 stellar doses of cheesy male goodness for us. It's like they want to make making fun of these dorks easy - I really appreciate the 1991 3rd grade Lifetouch school picture background. And, you may notice that a lot of the men are from other countries. Does no one in America want to be seen on this show anymore?
Let's meet Emily's men: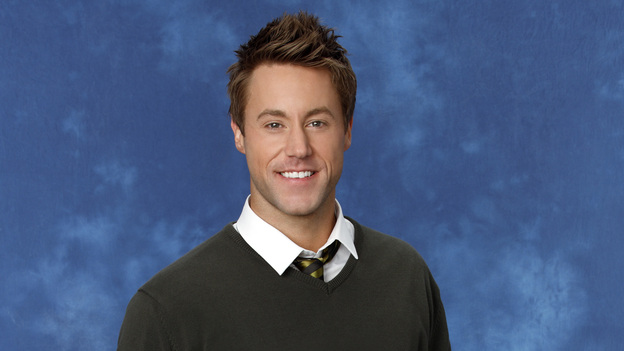 Aaron from Nova Scotia who describes himself as "shy", and doesn't like to dance, but is "

pretty good at bobbing my head to the beat while sitting though!"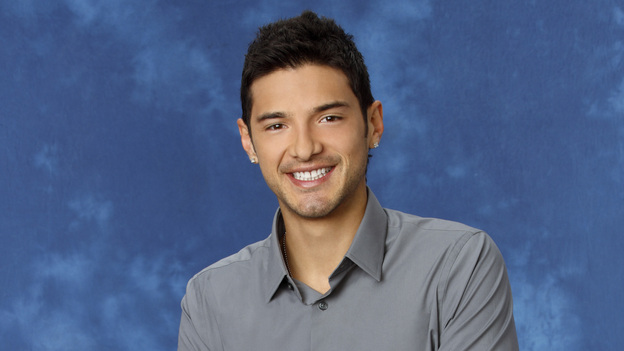 Alejandro a mushroom farmer from Colombia (i am not joking). Alejandro is not only a mama's boy, but also a MacGuyver in training. When asked what he would take on a deserted island:

A picture of my mom so I can keep fighting, a knife, and duct tape (that stuff always comes in handy!).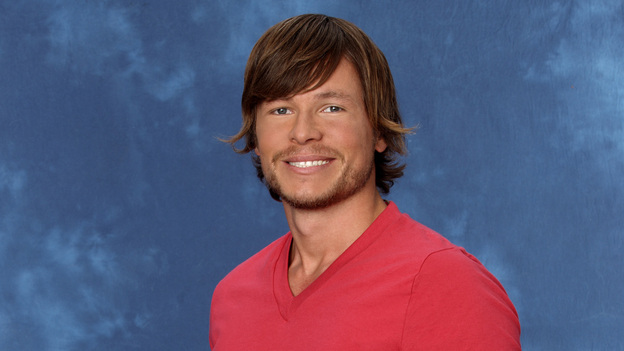 Alessandro from Brazil likes electronica. C'mon, be a little bit original, Euro.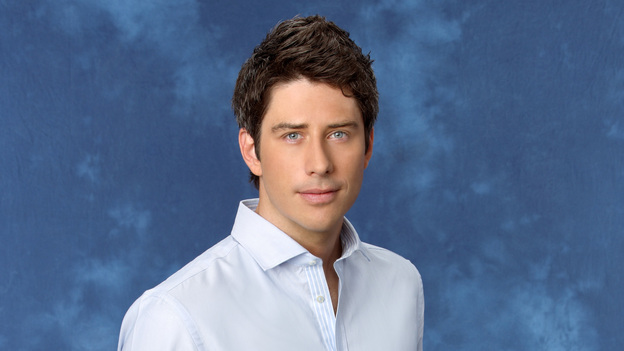 Arie is from the Netherlands and is a race car driver. He will definitely get to stick around for a one on one date at a race track where Emily can revisit some old pains of her baby daddy's racing past.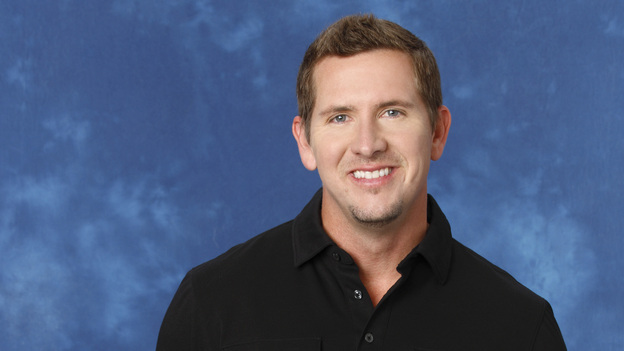 Brent is a tattoo freak from Midland, TX. I can't wait to see his chest and back tatts when they hang out in the hot tub - that is if this nerd can make it past night 1.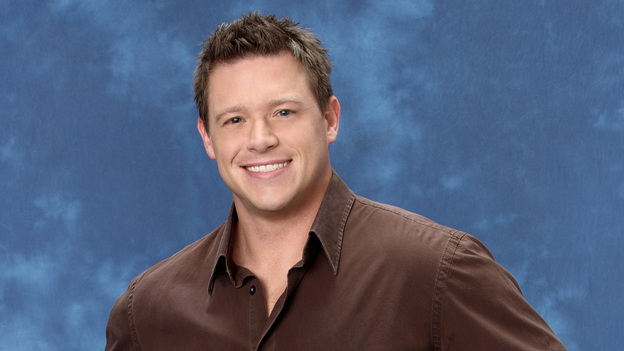 Charlie is a Worcester, MA guy with an apparent beauty pageant past - His idea of happiness: "

Every dog fed and every child with a roof over his head."

and World Peace.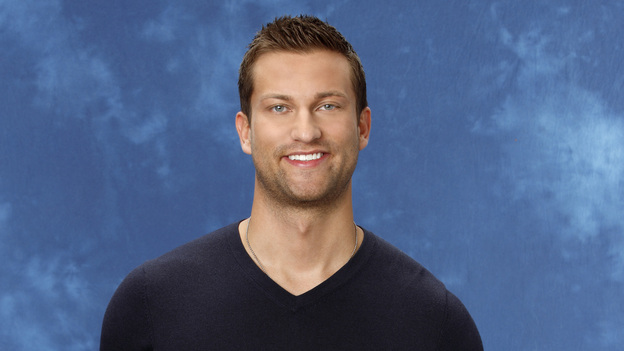 Chris is from Illinois and will be a big hit with Emily's daughter since he bears a remarkable resemblance to every kid's favorite orphaned dinosaur, Little Foot: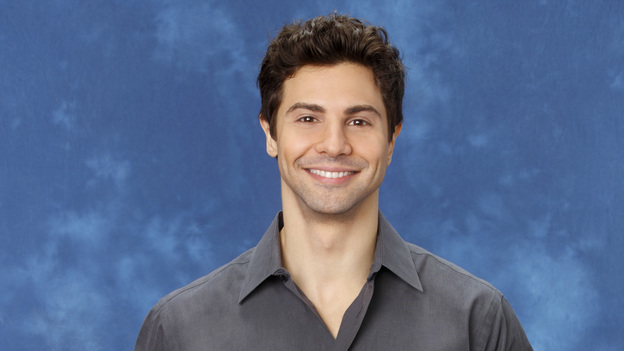 David, a singer-songwriter from Charlottesville, will most definitely provide some cringe worthy serenading. Extra points when he writes an original song for Emily.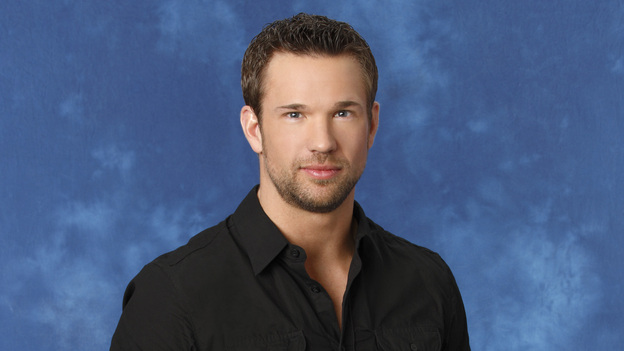 Let's hope Doug from Seattle isn't planning on writing any love letters. He needs to work on his attention to detail. Please read his answer to a question put on the Internet for all to read:
If you wanted to impress a woman what would you do and why?
Be there very time they needed me so that they know I was dependable. Not enough guys know how to take care of people anymore.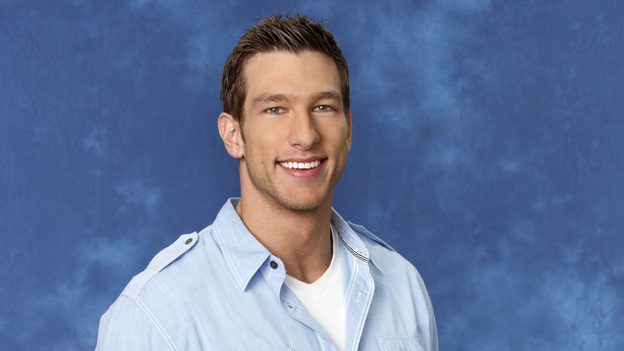 Jackson is a FITNESS MODEL from Chicago. Enough said, out in round 1.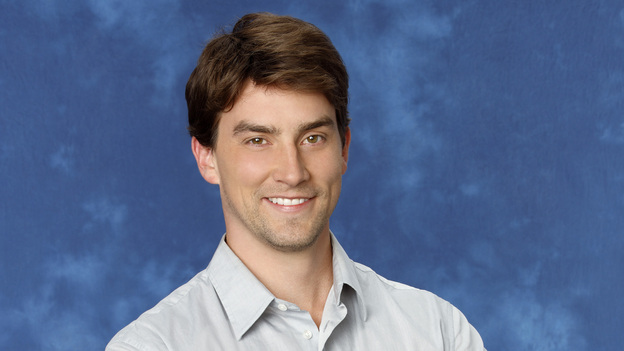 John-Paul, a marine-biologist, seemed okay to me at first - no gel in his hair, likes Malcolm Gladwell, cool job - but then I scrolled to these questions:
Describe your idea of the ultimate date?
Sitting on the beach under the stars wrapped in a blanket talking about our greatest fears, biggest dreams and life. There would be tons of cool stuff before that, but this is how it would end.
What superpower would you choose to have and why?
Pacifier powers. So I could calm people down preventing wars & conflicts and just get people to chill out.
Still at least he is not a Fitness Model who threatens to sing on camera. Let's hope Emily keeps him around for a bit.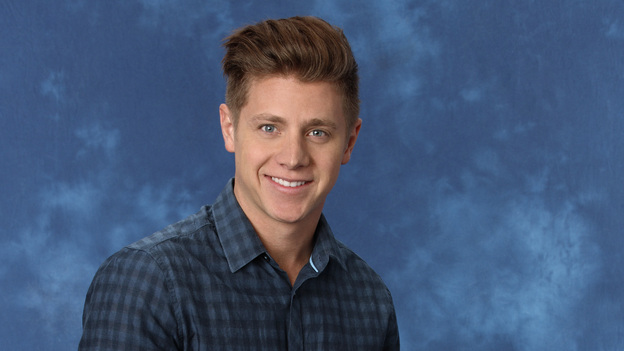 Jef (yes, one "F") describes himself as an "entrepreneur". This reads "unemployed" to me, because no one in their right mind would invest in a guy with hair like that.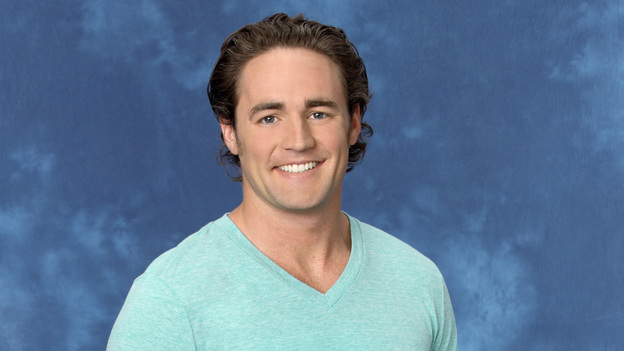 Joe from Florida is a little bit country, a little bit rock n roll, and whole lot of Dawson Leary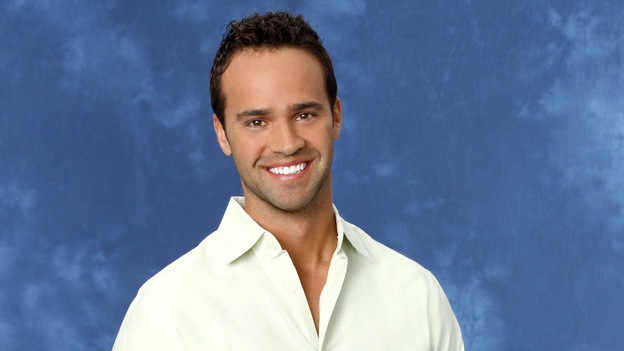 John from St. Louis is a Data Destruction Specialist. Come again?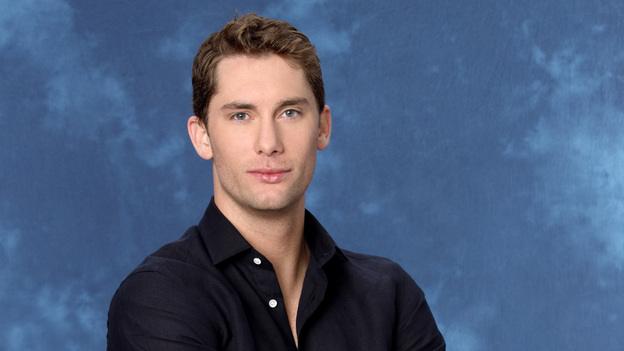 I think Kalon is going to supply the most comedy fodder by taking himself way too seriously. The "luxury brand consultant" from Houston seems incredibly self righteous - perfect for reality tv:
Do you like being the center of attention or do you prefer being more mysterious and why?
I like my girlfriend to be the center of attention so I'm still in the spotlight but the focus is on her and not me.
Do you prefer team sports or solo sports and why?
Team. I like being the best on a team and having the pressure of people relying on me.
What is your ideal mate's personality like?
Overwhelming as to take the pressure off of me.
What is your motto?
You only live once...but if you live like me, once is enough - Frank Sinatra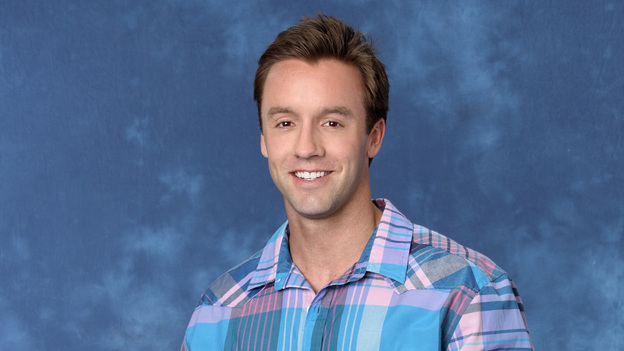 Kyle from Long Beach ranks The Notebook as one of his favorite movies. He is either moving into the house to find a date with one of his male roommates or uses this as a really terrible pick-up line.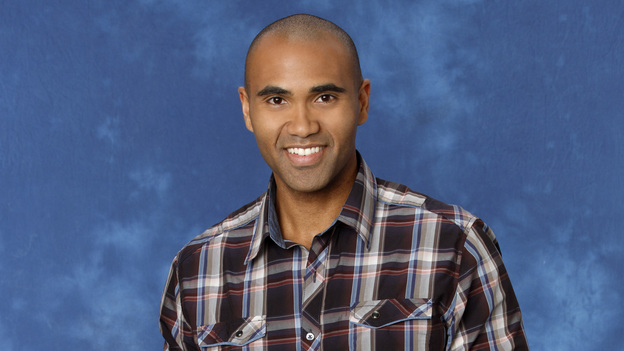 Lerone from Laguna Beach is the token ethnic person who will be kept around for several rounds despite never having one on one time with Emily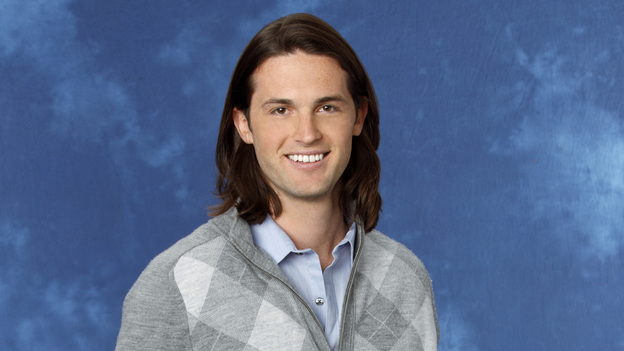 Michael from Texas apparently goes to the same stylist as me. I'm hoping the producers didn't have an answer for his favorite music artists and why, and asked their 13 year old daughters to fill in the blank, because this is just embarrassing:
John Mayer - His storytelling/lyrics and songwriting
Bruno Mars - He's unique
Justin Timberlake - He's innovative and a pioneer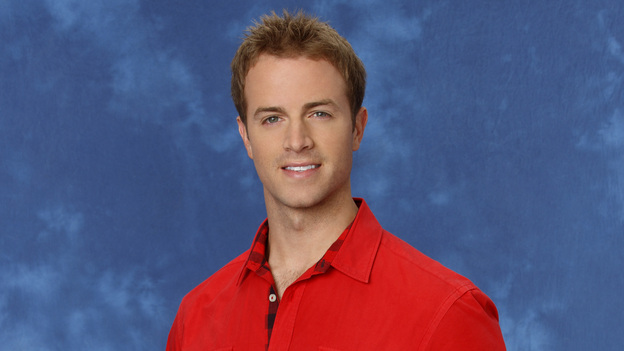 Nate lives in Scottsdale and likes to skinny dip. He is going to love the hot tub dates.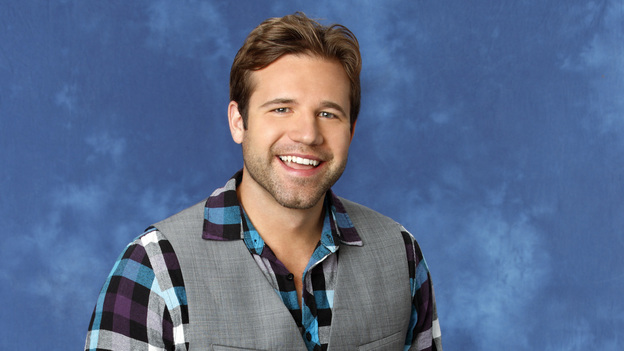 Randy is from Wisconsin, and his answer to this question was: "I hate it when my date:
Doesn't get my jokes." Is that vest a joke, Randy?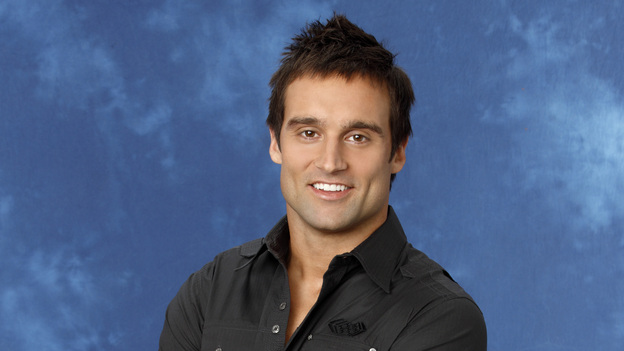 Ryan is a Pro Sports Trainer from Augusta. He cryptically led me to believe his brother passed away. This will most likely get him a one on one date with Emily in which they share their losses.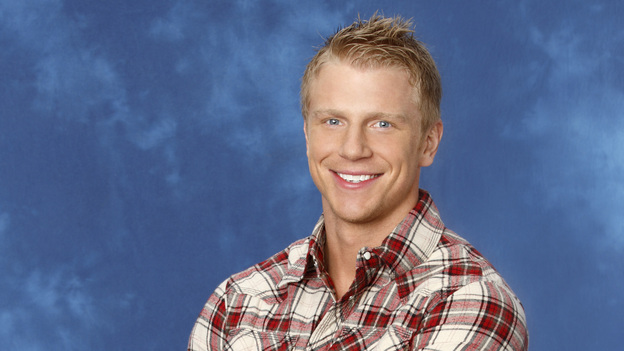 Sean is an insurance agent from Dallas. His answers are pretty vague, but I am sure come Monday I will have something to make fun of him for.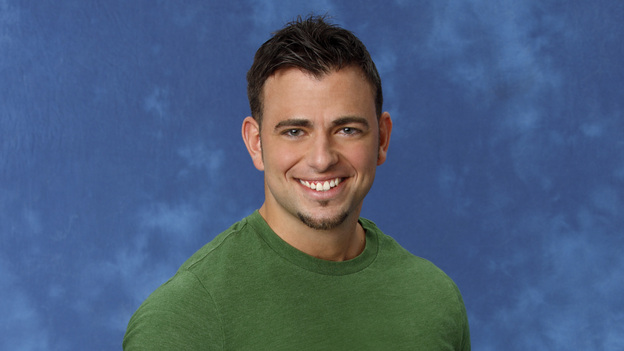 Stevie from New Jersey (obviously) is a "Party MC" and has terrible facial hair.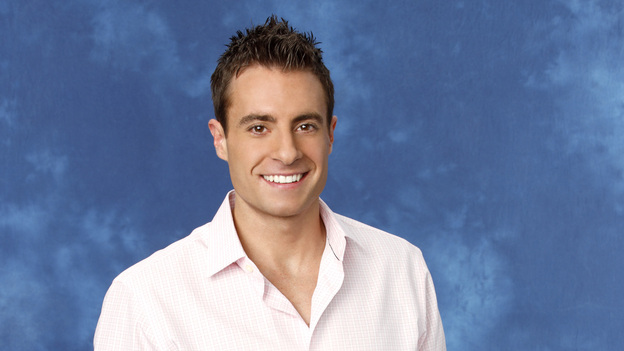 Tony from Oregon calls Life his favorite journey. He is going to have some great one liners when he gets "alone time" with Emily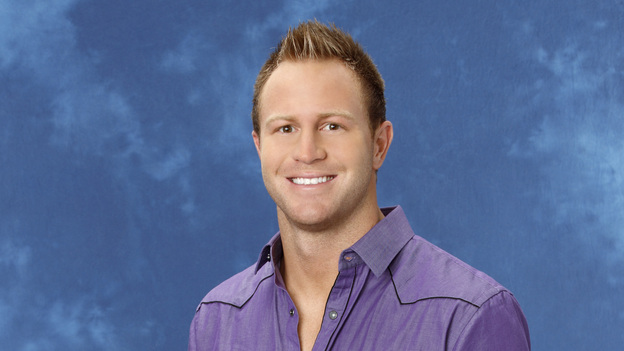 Travis from Mississippi says he is a little "metro". I wouldn't have guessed that based on your combed faux-hawk, Travis
The Bachelorette airs on Monday 5/14 on ABC. Let's watch together!