I didn't watch most of the Grammy's, because I had a DVR conflict with Revenge & Downton. But, what I did see reminded me why I don't really make a habit of tuning in. It's mainly because people like Fun.(period) are celebrated (Paul, the Lumineers were robbed) and the weird girl with bangs from CSI and Kat VonD are on the guest list...
The fashion in general was pretty tame this year - where was Lady Gaga and Nikki Minaj in something terrifying? To be honest, I was let down, but let's take a gander at some of the fashion crimes.
Did Nicole Kidman decide to grab a photographer from the pit to take as a last minute date? Oh, the grungy midget in an unbuttoned Gap tee and work boots is Keith Urban... Way to be too cool for the red carpet, Keith. Guess judging American Idol gives you that kind of street cred.
Adele didn't wear black! She looks festive, punchy, and fresh in this Valentino Couture. Not sure about the mini backpack purse, but I'm ignoring it.
When scanning through pictures online, it was a like a who's who of high school dance music (and models I've never heard of.) First up in the blast from the past series: Ashanti. Does this mean her and Ja Rule have a new album coming out? I'm pre-ordering for Katie K.
And even more shocking than Ashanti - Joan Osborne! They must have been hard up for attendees. Guess God is one of us. Kind of dig your dress, Joan.
Oh My Gosh! It keeps getting better. Dare I say... "I get so weak in the kness..." SWV (Sisters With Voices to the layman) in the house!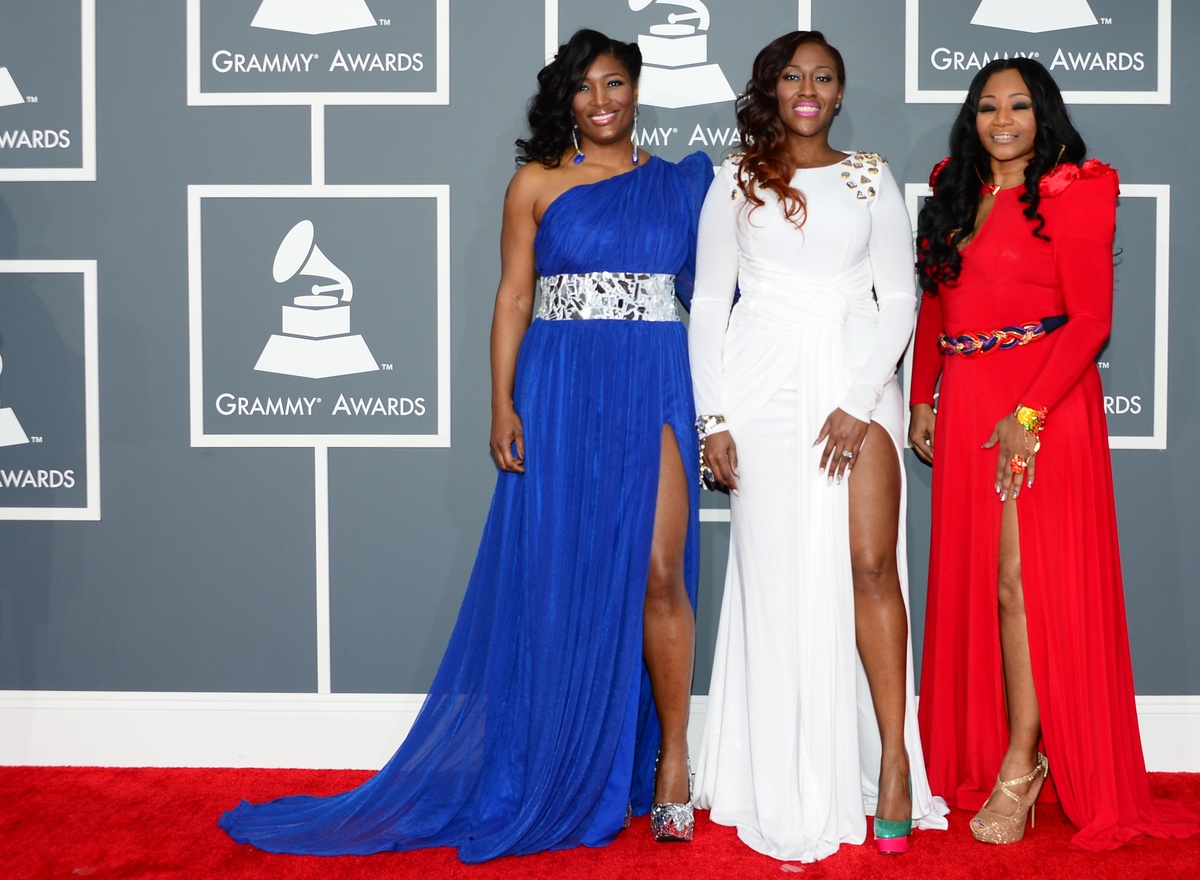 You might wonder why Faith Hill is making this strange face (if you're not questioning why she is wearing Oksana Baiul's costume sewn onto a lawyer's pencil skirt) At the CMA's we noticed Faith was rocking braces, and months later she still has them! Seriously, Faith, your are very wealthy, I am sure you can afford Invisiline.
Seriously, J. Lo? It would be more shocking if, for once, you showed up looking even remotely classy and not in something that will be ripped off by Charlotte Russe tomorrow, and worn by girls with 40 kilos to spare. This dress isn't even attractive. Not only is your strapless bra outline totally SHOWING, but it makes you look like you have a prosthetic peg leg. Arrrrrrrrrrrrrrrr matey.
Pants are a risky choice - especially with those hip, but I think Beyonce looks adorable! Love her red lips and simple hair. Get your coats, kids, hell may be freezing over. I just complimented Beyonce.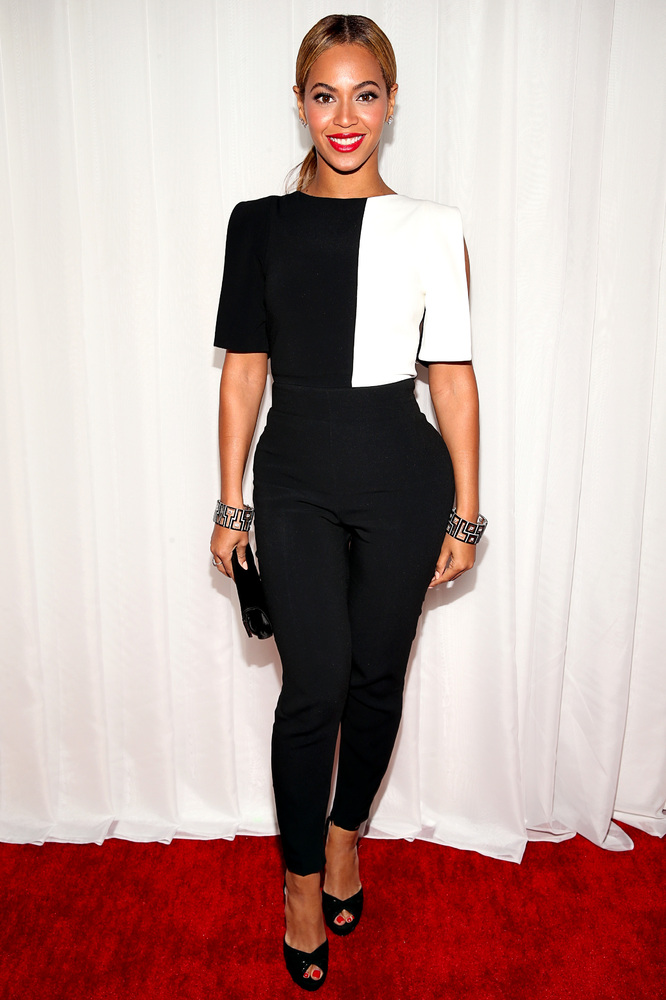 Did Katy Perry play her horrific song with Kanye "ET" on repeat and drive her makeup artist away mid face powdering? That is the only explanation for this strange Elvira look. It is so distracting I can't even discuss the silicon melons protruding from her dress.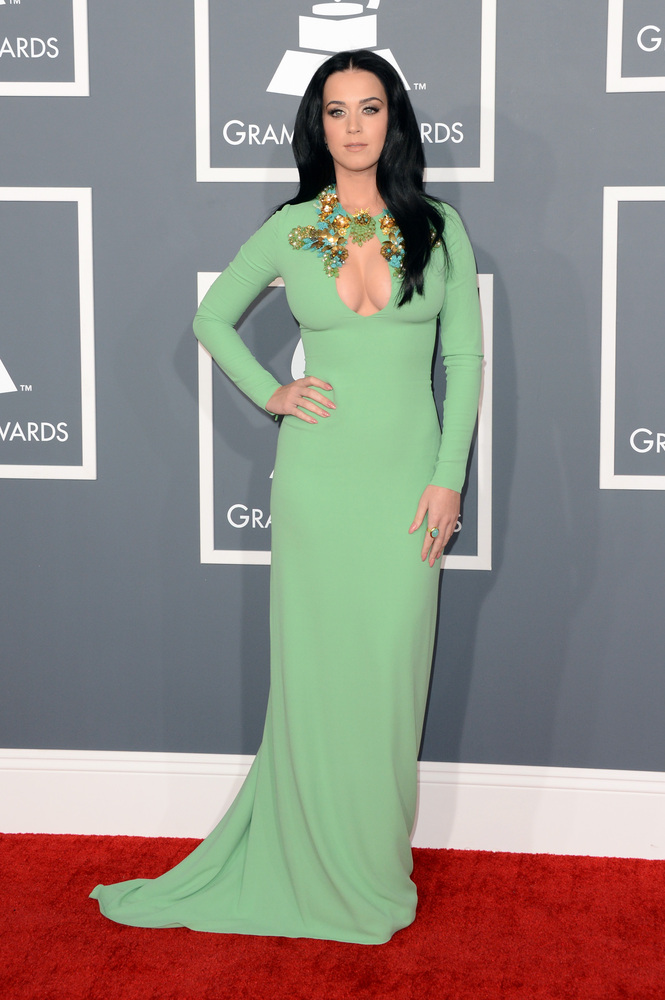 Only the die hard America's Next Top Model fans (so, I am guessing just Glynnie and me) would recognize Lisa D'Amato. Lisa, Miss Tyra would be so disappointed. Are those pool floaties on her arms? (Again, Grammy's, why are guests like this invited?)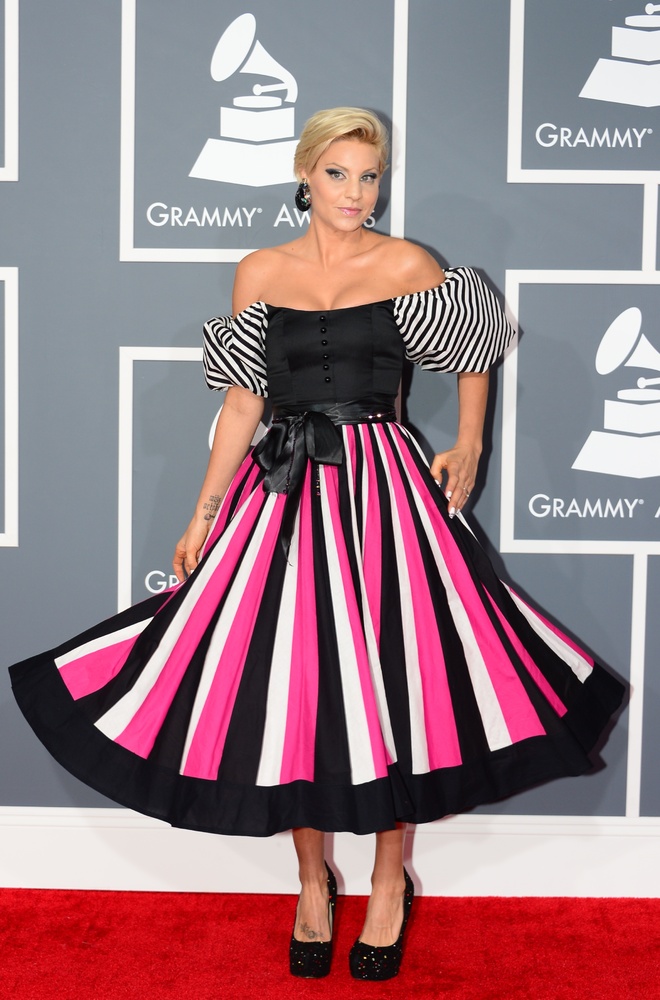 Take off the effing sunglasses, Eric Church! This man is a seasoned sunglasses at night (and indoors) offender. It doesn't make you mysterious, it makes you look as stupid as that scarf.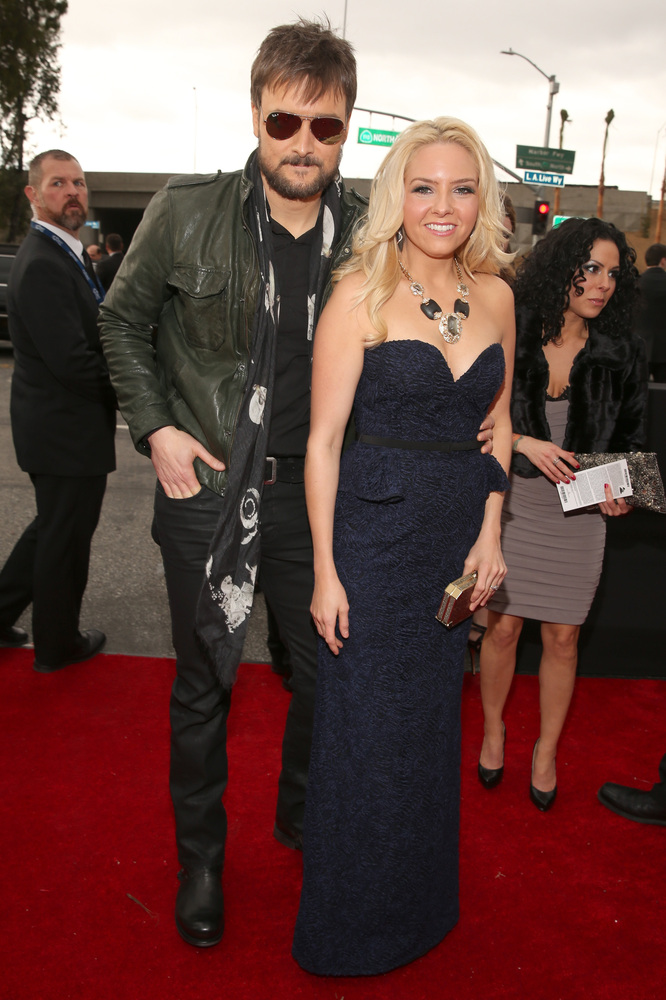 Wowza! Rihanna brought it in Alaia! This is so much more attractive than her half-naked get ups. j. Lo, take notes.
Speaking of hell freezing over, it almost pains me to do this, but I don't think my nemesis Taylor Swift looks bad (her performance of that godforsaken song, another thing). But this dress is pretty and she looks nice.

(this was very painful for me to admit)
On an actually good musical note... Mr. Fonty and I enjoyed the documentary Big Easy Express. It follows the train tour of Old Crow Medicine Show, Mumford & Sons, and Edward Sharpe from San Francisco to New Orleans. It looked like a jamboree of fun and I wish I was a stowaway on the train, I believe it is a Showtime exclusive, so look for it on your movie channels.
Big Easy Express Official Trailer from S2BN Films on Vimeo.