My mom is in town (and my dad and aunt arrive today!), and I drank too much red wine last night. Mr. Fonty always gets on my case, because I do this on every vacation or fun weekend. I come out of the gate way too hot and then spend the rest of the vacation nursing a hangover. Let's hope my coffee can work some magic this morning.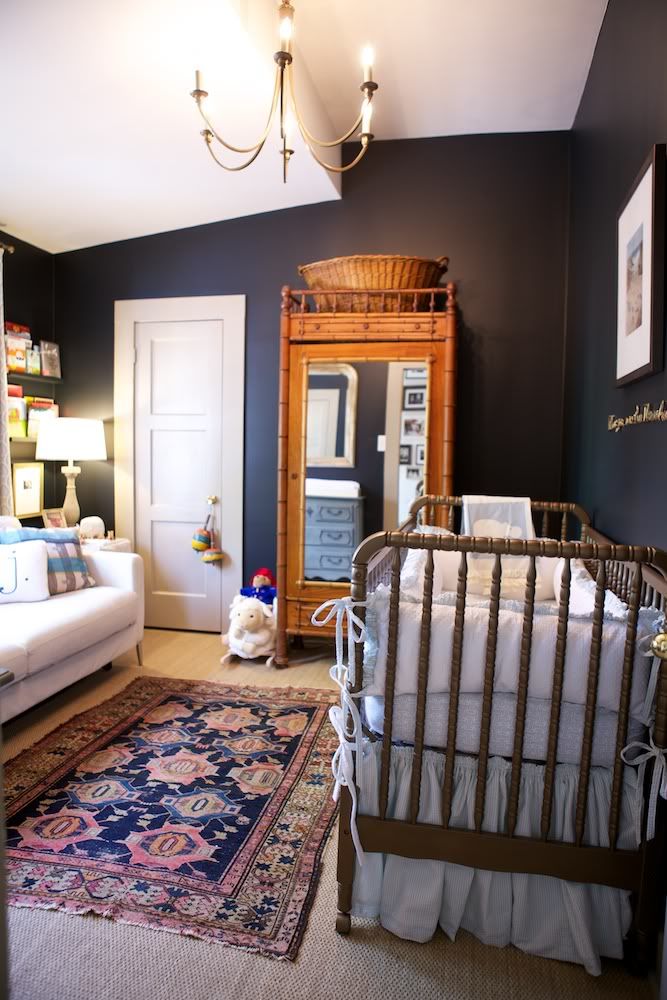 I saw the cutest nursery from the LeSueur Interiors Blog on Pinterest the other day. (This blog is sort of insane too. I've added it to my blog reel, so be sure to check out. I want this gal to do my whole house!) I love that this nursery is not crazy-baby - in fact it could even be a cozy office in another life. I never thought of doing super dark walls in a baby's room, but it makes total sense - this is a place for sleep. I may need to continue my love affair with Farrow & Ball's Hague Blue when Baby Fonty enters the picture (which is not 9 months from now, mom).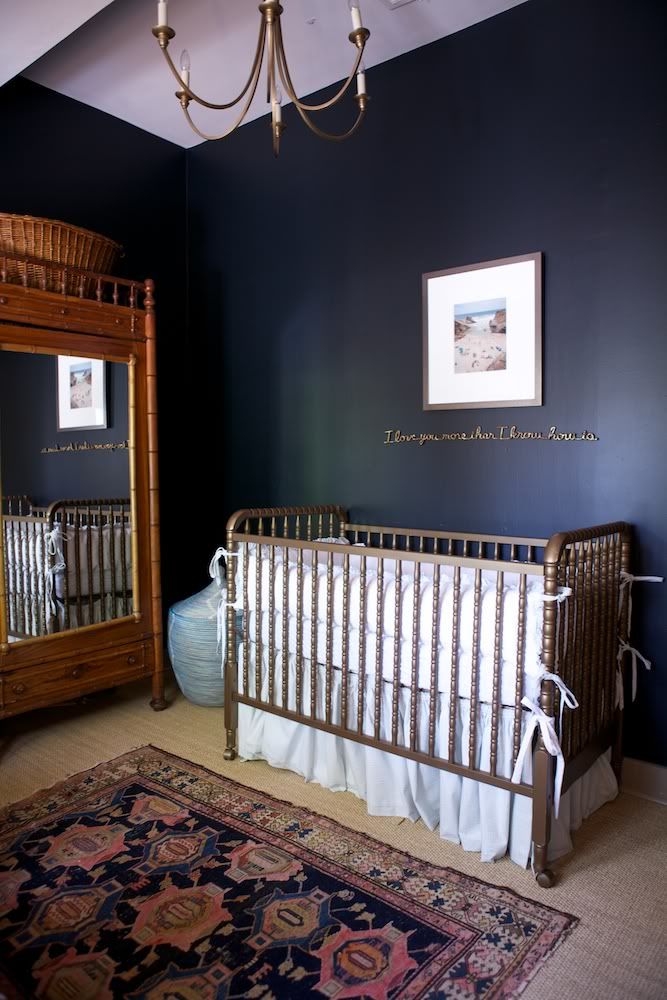 The cute mom/designer and even cuter bebe
Swoon....